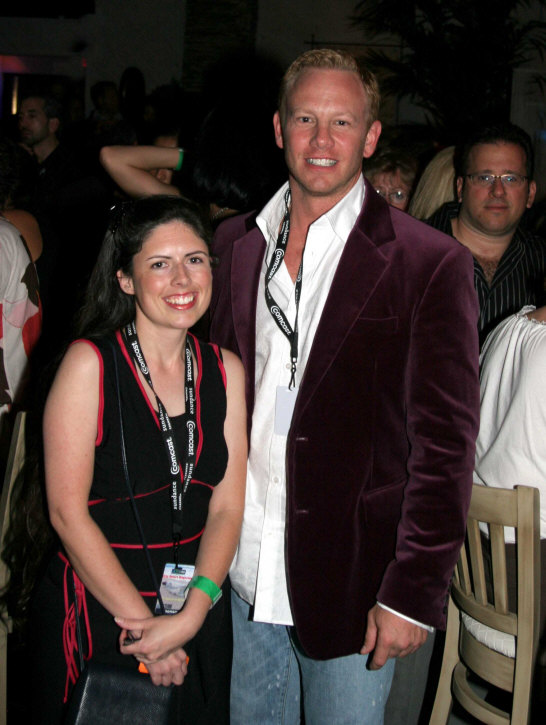 Me and Ian Ziering ("Beverly Hills 90210") at opening night of Ft. Lauderdale Film Festival --October 20, 2006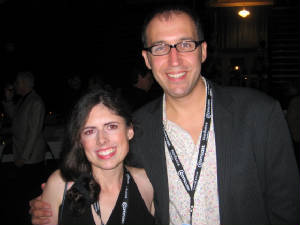 Me & Ishai Setton--director of "Big Bad Swim" (Ft. Lauderdale Film Festival 11/06)
Director Amy Talkington "Night of the White Pants," "Rob Stewart," director of "Sharkwater" (

www.sharkwater.com

), me, Tyler Mccleod (PR for Sharkwater) & Ishai Setton-- director of "Big Bad Swim."--FLIFF cruise. (11/06)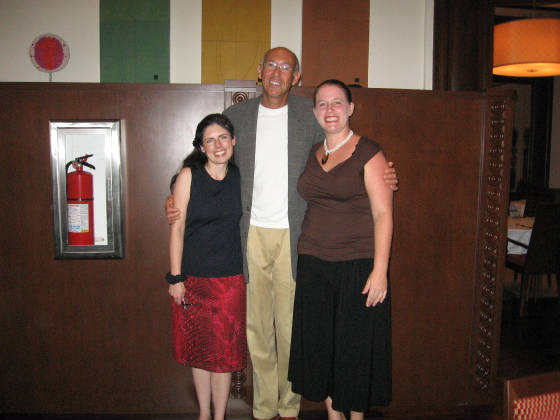 Me and fellow editor Andrea Freygang with restaurateur Burt Rapoport at his new restaurant Opus 5 in Boca Raton. My review in the Oct/ Nov issue of CitySmart Magazine (www.citysmartmagazine.com)-- in a word: Delicious!--August 2006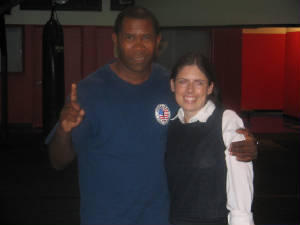 Me and Boxing champ Howard Davis Jr. I interviewed him for IntoCombat Magazine.--summer 2006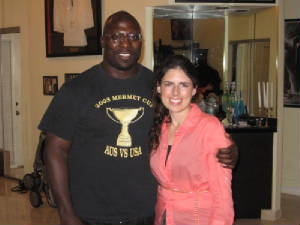 Me and Judo champ Rhadi Ferguson. I did a personal interview with him, which will be added to his video series "The Grind."--Summer 2006
Me and Nancy Kasson at Bispo's Wine Cellar in Pompano at a wine tasting. I am taking notes and Nancy is holding CitySmart Magazines. This was my favorite wine station. I ended up buying a bottle of my favorite of the evening--a French wine (Muscadet).--Summer 2006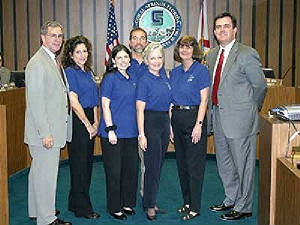 Above is a picture of me with the History Committee for Coral Springs, (Pictured Wendy Wangberg, Gina Orlando, Janis Humpage, Steven Scali-- not in that order) We were recognized for our efforts. Also pictured is Coral Springs former Mayor Rhon Ernest-Jones and then Commissioner (now Vice Mayor) Roy Gold. --Fall 2004
Click the city smart link to see a calendar (created by me) of upcoming events for the South Florida area.

PERSONAL CALENDAR
-Just finished attending several events at the Ft. Lauderdale Film Festival (P.S. go to www.sharkwater.com)
-I will be finishing up movie "Call Me" by Rida Cano.
-Just finished film as co-star for Josh Ebeling.
-Will be in Atlanta & North Carolina area Thanksgiving weekend.
-Holding event for Andy Roddick foundation in December! I also will be in two films!
-Working on my own film-- hope to begin in January.
More events soon.